Welcome to Wine2Trade
Wine2Trade is a family run, independent wine wholesaler based in Hertford.
We specialise in supplying amazing wines from around the world to
pubs, restaurants and weddings & events businesses.
A strong and well structured wine list can create an environment that encourages repeat business, customer referrals and loyalty that are invaluable to any business. 
Wine2Trade can help with menu design, layout, margin advice and pricing and focussing on providing quality  wines throughout the list.
Want an Award Winning Wine list?
We have helped create AA Award winning wine lists for fine dining restaurants. Receiving AA Awards for your restaurant or pub is a brilliant way to promote your business and ensures you are known for your high standards and quality.
Wine2Trade stocks and lists over 200 wines. We are a quality focusses business, whilst still aiming to provide value throughout the range. Whether you are looking for a delicious Pinot Grigio, a super premium Claret, a Natural wine, Orange wine or something from our Organic and Biodynamic ranges…..we have something to suit your busi

ness.
As a customer of Wine2Trade we love to host tailored Wine Events. Whether it be a fine dining tasting menu with matching wines, or simply a cheese and wine night, we can do a tasting to suit your business and customers.
Our events are hosted by James who will present the wines in a fun and educational manner, which your customers are guaranteed to enjoy.
Helping your team by enhancing their knowledge and giving them the confidence to speak about wine is one of the most important parts of having a

successful

 and effective wine list.
Wine2Trade can provide training to suit your business and fit around your staff, providing light hearted and engaging  sessions.
Wine2Trade is an award-winning family run wine merchant and wholesaler based in the beautiful county town of Hertford. We have a dedicated team of wine experts and aim to bring you the highest levels of customer service and products to help support your business.
At Wine 2 Trade we do more than just recommend fine wines, we are here to help your business make more money. From advising on pricing and margin management, the design and layout of your wine list, staff training and creating bespoke customer events – Wine2Trade go the extra mile to ensure your wine list does not let your business down.
Nothing is more frustrating for a business owner or landlord than having a wine list which doesn't excite their customers. At Wine2Trade, we begin our process with a detailed meeting to understand your target audience. We will then follow this up with a bespoke proposal with recommendations on pricing by the glass and bottle, and then continue the journey with you through to an official launch.
Want to work with an Award Winning Wine Supplier?
WINNER
Hertfordshire Food & Drink Awards 2015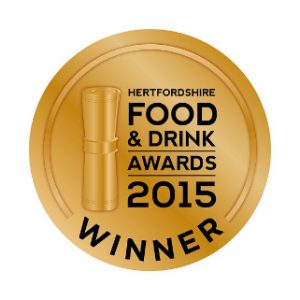 WINNER
Hertfordshire Food & Drink Awards 2016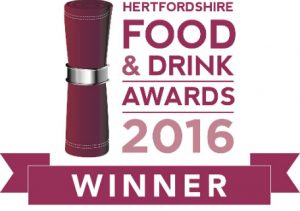 James has an excellent knowledge of wines and always suggests the best ones for my price range. I regularly send wine to my family in Edinburgh and I am so impressed with his prompt delivery service. I would not hesitate to recommend his services to anyone that is looking for the best range of wines and the best customer service.
James at Wine2Trade provides a friendly, personal service that is second to none. Great wine, great prices, great people!
I am a self-employed mortgage broker and I have been using James services for the past 8 months. My business relies upon good quality referrals. I am sending out bottles of champagne for clients when they move into a new property and also as a thank you for existing clients giving me referrals. The gifts are sent out quickly and efficiently beautifully presented with very little of my time required. Without exception I have had fantastic feedback from all and it reinforces the high quality professional image I strive hard to retain. I would not hesitate in recommending Wine2Trade services to anyone else looking to achieve similar outcomes.
Your journey begins with a visit from one of our friendly and knowledgeable team.
To book a meeting please fill in our request form below and complete the simple equation to prove that you are human:-
Alcohol Wholesaler Registration Scheme  
We are part of the HMRC Alcohol Wholesaler Registration Scheme (AWRS) which ensures that as a regional wholesaler we are providing our customers with legally acquired alcohol. We are fully compliant with our Unique Reference Number being:-
XJAW00000103830
A copy of the confirmation letter is available on request.